!! Samba in Bremen !!
Brazilian rhythms in the north of Germany

Deutsch
Brazilian Samba music in the cold north of Germany - how does that fit ?
In the mid-eighties, a couple of enthusiats gatherd for the first Samba group in Bremen. Since then a lot of Samba groups have arisen.

Beside the classic Samba batucada known from the carnival parades of Rio de Janeiro, they also play the rhytms from the north of Brazil, such as the Samba Reggae from Bahia. Additionally most of them discovered their very own rhythms.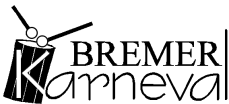 Among the Samba groups of Bremen, there is a very active communication. The highlight of the year is the annual Bremer Karneval, first performed in 1986, where a continuously growing number of samba, percussion and brass bands and masked groups from Bremen, Germany and the neighbouring countries meet to drive out the winter.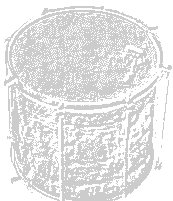 Here are a few more links (most of them are still related to the German version of "Samba in Bremen") :
---
E-Mail: woll@samba-bremen.de
The Drummer is stolen at: Abunda / encontro-97
More Infos